Bern Brentwood XXXL helmet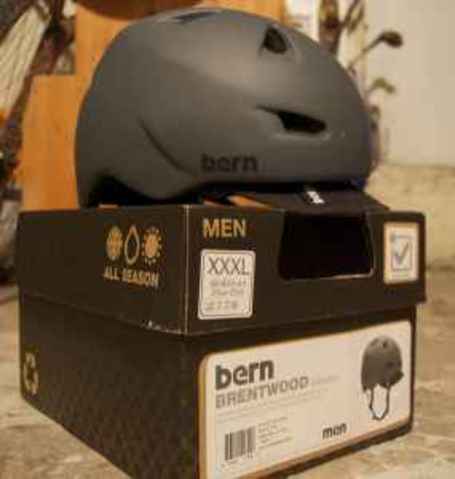 ---
Description
Bern Brentwood XXXL helmet. I really like the look of these helmets, but I just got used to the feeling of a lighter helmet so I only wore this helmet a few times this fall. I tried to get used to it, but after like three rides I decided to pack it in. It is back in the original box and the paperwork isn't even out of the packaging. Pick up a helmet that is over $70 plus tax at retail for just $50. From what I hear, this is a great helmet for the winter as it will keep you warm due to less vents and the liner that you could install. Get it now before the weather gets cold. I have a big noggin, but it seems there sizing is generally a little small. If you wear a 7 3/4 cap or larger this would be a good fit for you. Cash and carry only. No trades, No hassels. No scammers. I will deliver it within reason or meet you somewhere to exchange it.
This is what BERN says about their helmet.
The Brentwood is Bern's most popular bike helmet for men, featuring a removable visor (patent #US D572880 S), sunglass channels for fitting your shades and airflow channels to keep you cool. Urban messengers like Kevin "Squid" Bolger and Carlos Ramirez love the versatility of this lid. "The (Brentwood) is so light and low volume, and yo', I can rock it all winter with the liner and be warm."—Squid Bolger, messenger icon, Cyclehawk, NYC.
Seller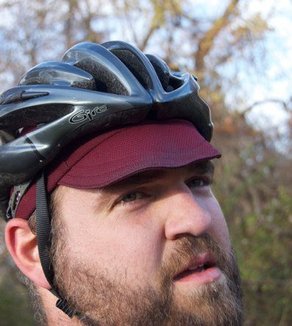 Former shop rat, ex courier, back of pack racer, MTB in my blood. Remote gravel climbs make me happy. Go slow and enjoy the ride. We only...
Recent Stream
More listings from this seller
$150.00
$150.00
Similar listings from other sellers
$65.00
pedalr News
Sign up for here for regular updates on the latest cool new sellers and additions to pedalr.