1" bicycle buttons Five Pack

---
Description
A great assortment of one-inch diameter pin-back buttons to adorn panniers, saddlebags, messenger bags, and clothing! You'll get a random selection of five different bicycle buttons.
Seller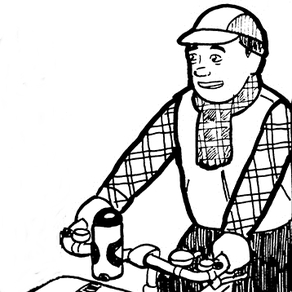 Shawn is an artist who has created bicycle themed art over the years. His comics have appeared in MOMENTUM MAGAZINE, BICYCLE TIMES, and o...
Recent Stream
More listings from this seller
$3.00
Similar listings from other sellers
$40.00
pedalr News
Sign up for here for regular updates on the latest cool new sellers and additions to pedalr.