Giant Bowery SS / Fixie w/ Lots of Upgrades Size Large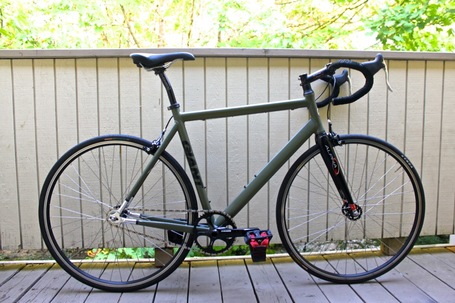 ---
Description
Up for sale is my Giant Bowery single speed. It's a great bike, and has been used very little. I have a stable of 8 bikes now, and since I never ride this one, I want to pass it along to someone who will use it. Plus, I need to make $ and room for a new rain build.
The frame is labeled as a large, which fits like a 57 or 58cm frame. It should fit anyone from 5'11" to 6'3". This bike has been well maintained, and rarely used. I have upgraded a lot of parts on this thing while I have had it as well. The bars were swapped for a lighter, stiffer, more comfortable model. The stem was swapped for a lighter stiff one. Cranks, you guessed it, lighter and stiffer. Plus I went with one that uses an external BB. I have platform pedas with straps on the bike now, and love it. It's nice being able to jump on and go, and not have to worry about what shoes you are wearing. The post is the ever popular, super durable Thompson, and its topped with a Velo saddle with a cutout, keeping you comfy on the bike. And since I like to slow down without blowing my knees out, I upgraded the brakes to shimano 105 black front and rear with jag wire salmon colored pads that work great in the rain. The wheelset is about the only stock part(s) left on the bike. They have wide Alex 36h rims and formula hubs with sealed bearings. They hold their true FOREVER, and roll nice and smooth, all be it they are a bit heaving. But, they are neigh indestructible. The entire bike comes in at 19lbs.
The bike rides well. It's stiff and accelerates quick. It's geared well to get around the hills as needed. And the handling is stable but still quick enough to change your line to avoid a pothole or pedestrian. I can take cash or credit (thanks to Square) and if you have any questions or what to take a test ride let me know. I typically respond to email pretty quick.
Local pick up instead of shipping is A OK with me. I can meet up in the Portland Metro area.
Gallery of full size images http://imgur.com/a/HD6Sf
Price

$450.00

In Stock

1 Available

Tax

0.0%

Shipping

100.00
Details
Product

Complete Bikes

Type

NA

Manufacturer

NA

Condition

Used

Frame Size

58 cm

Wheel Size

700c

Wheel Description

36h formula hubs laced to alex rims (bullet proof)

Drive Train

SRAM 1.1 SS crank with GXP BB, a chain, and a ACS Claw freewheel. SImple.

Brakes

Shimano 105

Other parts and accessories

Frame Large Giant Bowery Matte Green Fork Alpha Q CS-10 carbon fork with True Temper Plantium OX Steerer Tube ( have the stock steel fork as well if you want it) Stem Alpha Q (I think its a 110 or 120mm) Bars Ritchey Logic Comp Streem (it has flat uppers for added comfort Bar Tape Fizik soft touch Brake Levers Tektro Headset FSA (relaced recently as the stock one was has come loose) Cranks SRAM Curiour 1.1 with external BB for added stiffness Chainring Stock ring 46t and black. Post Thompson 27.2 layback Saddle Velo with cutout. It's comfy Chain It has one Free Wheel ACS Claw 17t Fixed Cog (used maybe a handful of times) 17t Brakes Shimano 105 black front and rear Brake Pads Jag Wire salmon colored pads (work GREAT in the rain Wheels Stock Alex 36 hole wheelset with formula hubs / sealed bearings. Rear hub is flip flop and has both a freewheel and fixed cog mounted right now Pedals Fyxation Gates Straps Blaq design black and red (made here in Portland and they are quality) Tires Front Kenda 23 Rear Kenda 26 (both are like new and the rear is a fatty and would be great for skids if that's your thing)
Seller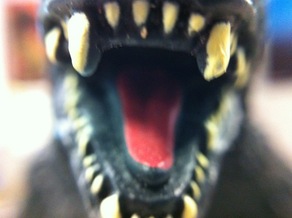 Rider and writer of bikes at BikeRumor.com
Recent Stream
More listings from this seller
No other products from the seller
Similar listings from other sellers
$1,000.00
pedalr News
Sign up for here for regular updates on the latest cool new sellers and additions to pedalr.