53 Miles Per Burrito T-Shirt (BLACK, LARGE)
---
Description
Who needs Corporate Average Fuel Economy when you've got MPB?
These shirts are printed up on black, fitted American Apparel tee's, meaning they match with everything. Wear your shirt on a ride around the city, wear it at the bar, wear it to sleep, just remember to wash it every once in awhile or you'll smell.
AVAILABLE SIZES:
xs / small / medium / large / xl
Also available in Gray.
Unisex size. According to American Apparel, women may want to order one size down.
BLK
Seller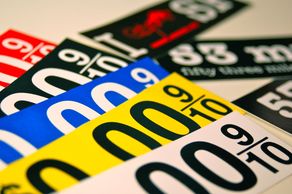 There's no getting around the best way to get around. Celebrate your love of cycling with lifestyle apparel and accessories from ZPG.
Recent Stream
More listings from this seller
Similar listings from other sellers
pedalr News
Sign up for here for regular updates on the latest cool new sellers and additions to pedalr.