1981 CENTURION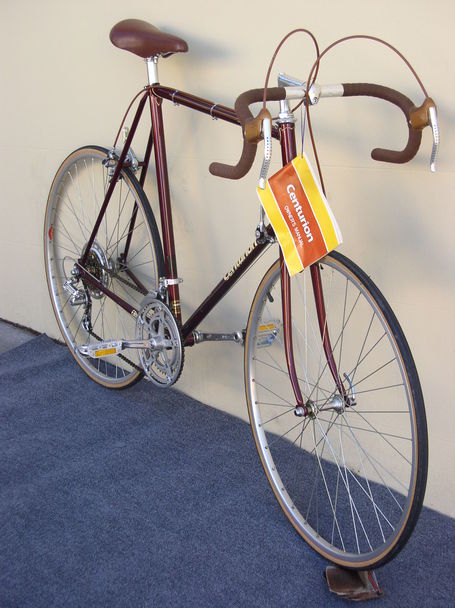 ---
Description
MAKE: CENTURION
MODEL: ELITE
SIZE: 62cm CC (TT 55cm) (Frame Size Callout: 25") Stand Over: 34 ½"
COLOR: Maroon or Blue
MADE IN: Japan
FRAME: Tange Champion #5 Seamless CrMo Tubing
GRUPPO: SunTour Cyclone GT 6 sp
COGSET: Suntour Pro-Comp Gold
SHIFTERS: Suntour Power Shifter
CRANKSET: SR Apex 170mm 52/40 (Dated 79E)
BRAKES: Dia-Compe "0280"
WHEELS: Araya 27×1/4 Alloys TIRES: Centurion Road Racing Extra
STEM: SR / BARS: Sakae Custom w/Cloth Bar-tape.
PEDALS: MKS w/ Clips and leather straps / SEAT: Kasimax /

Price

$475.00

In Stock

10 Available

Tax

0.0%

Shipping

100.00
Details
Product

Complete Bikes

Type

Vintage

Manufacturer

CENTURION

Condition

New

Frame Size

26 inch

Wheel Size

27 inch

Wheel Description

Araya 27x1/4 D/W Alloy rims

Drive Train

SunTour Cyclone GT 5 sp

Brakes

Dia-Compe "G" side pull

Other parts and accessories

HISTORY: These are part of the fabled "288" Bicycles that were found and freed from storage, undamaged by time. Due to the superior Japanese storage standards, these bikes are just like they came off the boat from Japan in 1981! Each bike is NEW IN BOX!!! YOUR BIKE will be in the original box. Still unopened. The lube on the chain, air in the tires, all as if in a Time Warp!
Seller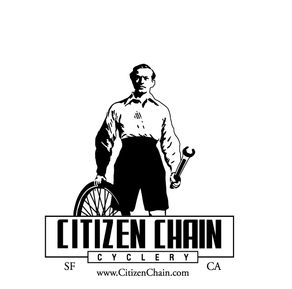 Recent Stream
More listings from this seller
$45.00
$190.00
Similar listings from other sellers
$4,050.00
$2,300.00
$4,950.00
pedalr News
Sign up for here for regular updates on the latest cool new sellers and additions to pedalr.