Utility belt for biking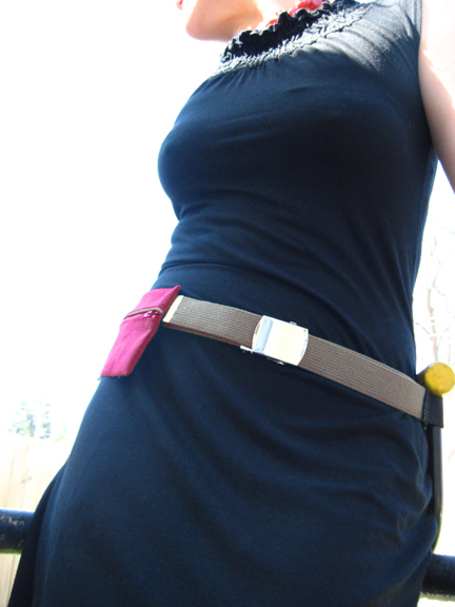 ---
Description
Sometimes you just want to jump on your bike and cruise. You don't want to bring your big, unwieldy messenger bag or backpack. You don't want to sling a purse over your handlebar, or try to shove everything in your pockets. Just grab the necessities, plus your utilibelt, and GO. A piece to show your style - turned accessory to make your life easier - it's one less thing to worry about.
Bird's utilibelts come with a removable 4" x 6" zipper pouch with reflective stripe for your phone, ID, cash, etc. The belt is made of durable webbing with a military style buckle. Belt includes an 8" webbing slot to fit a mini-U-lock, and two 2" slots for blinkie, carabiner, or whatever else you want to hook in.
It's 75 and sunny. You and your 2 besties want guacamole and a cold drink on the patio. The utilibelt just got you there quicker. After all, that's what summer is all about.
Color: Don't blend in with the other the girls—tan belt, pink camouflage webbing slots; pink zipper pouch.
Size: One size fits most. Belts are 1 1/4" wide, and 56" from tip to tip. Belts can be shortened to whatever size you need by trimming the end withOUT the metal tab on it, and reinserting in the buckle.
Other colors and color combos available—just ask!
Seller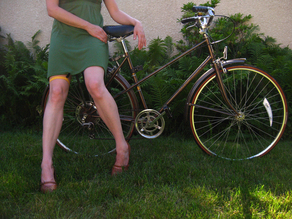 I'm a bike commuter in Minneapolis. I like to wear skirts. Necessity (or is it fashion?) is the mother of invention.
Recent Stream
More listings from this seller
$12.00
Similar listings from other sellers
$64.95
$19.00
pedalr News
Sign up for here for regular updates on the latest cool new sellers and additions to pedalr.