U-Lock Holster: Made from your Bike Tubes

---
Description
Reusing. The wave of the future.
BSCs U-Lock Holster keeps your U-Lock secured to your waist, via your belt, easily accessible at all times. Just Pull it out & lock up, Unlock and slide it back in.
Each holster is equipped with a Heavy-Duty ring to clip your keys onto, keeping them all in one place. Sweet.
This holster is Vegan Friendly, hand made with hand tools and hardcore music using discarded bike tubes and heavy duty rivets and d-rings sourced from local shops.
Three sizes are available:
S – Minis 3.5"
M – Mediums 4.5"
L – Standard 5.5" U-locks
Feel free to write if you have any other questions.
Seller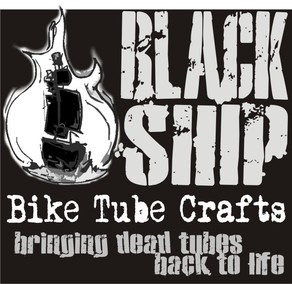 We make gear out of used inner tubes. Belts, wallets, Bike & Guitar Accessories, Bracelets, Earrings, and more. All vegan and biker frien...
Recent Stream
More listings from this seller
Similar listings from other sellers
$64.95
$19.00
pedalr News
Sign up for here for regular updates on the latest cool new sellers and additions to pedalr.